"The self is not something one finds – it is something one creates."
Thomas Szasz, psychologist
These activities are designed to help you get in touch with your heart and soul.  It can give you a clearer picture of what motivates you so you can spend time doing what is joyful or important to you.  It is easier to be optimistic when you are doing what you love.
---
Joy Map
A Joy Map uses a mind map format to brainstorm what brings you joy in your life. Begin by drawing a circle in the center of an unlined sheet of paper. In that circle write what you are brainstorming, "Joy" in this case. On the radiating lines from the center circle, write things that are joyful or fun for you. Continue to list on the radiating lines until you run out of ideas. Changing the color of pen or marker can help stimulate more ideas or expand your train of thought.
Under or attached to the radiating lines, list things you can do and places you can go to experience that joy.  It can also be an action plan for activities. A Joy Map can be used to explore your hopes and dreams or identify goals. You can continue to create Joy Maps using this tool over time, since life is always changing.
The first time I made a Joy Map, my full-time job was not on it. Now I have different work that is a lot more fun. Through Joy Mapping I realized that I wanted to travel and see at least one new place every year. Now that is a part of my life and I have seen many new and incredible places I never thought I'd see.
Learn more about mind mapping at www.youtube.com/watch/MlabrWv25qQ.
---
Compass Map
The Compass Map reminds you to balance the areas of life – Personal, Family, Work, and Community. Fill in your own desires or goals.
This diagram was inspired by a college professor who accomplished a great deal in her lifetime before passing away in her 90's. At her memorial service, her son said "She lived her life like a compass" and even climbed a mountain in Switzerland the year before she passed away.
---
Guiding Principles
Your Guiding Principles are a list of core values or life lessons important to remember in decision-making or to share with your children or loved ones. You can print them on a card for a handy reminder.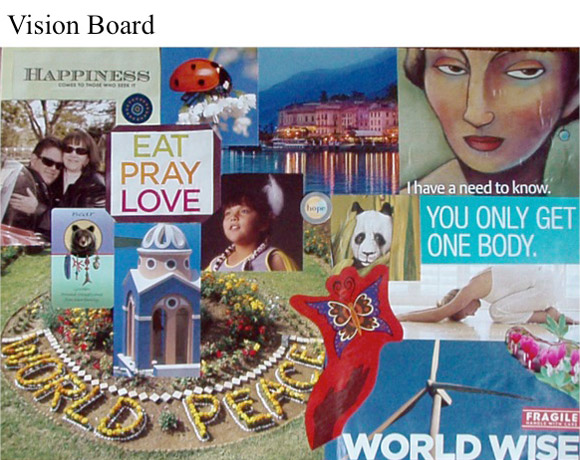 A Vision Board is a collage showing pictorially what you love, your hopes and dreams, or what you what you want to accomplish. Start with cardboard or poster-board and collect pictures from magazines, brochures, travel catalogs and online. Select photos of places you want to visit, things you want to do, or quotes that inspire and motivate you.
Glue all the images on the board. You can make the collage more permanent by applying a topcoat of a product like Mod Podge, found in craft stores. Applied with a brush, it is a water-based sealer like glue for finishing. This is a great activity for both children and adults. Keep your Vision Board where you can view it periodically. You will tend to accomplish things that are in the forefront of your mind and this serves as a reminder.
---
Activities for Children
Children can do a variation of these activities tailored to their interests. Blank unlined journals and markers are great for sick or recovering children. Children should be encouraged to illustrate their feelings and write something, even just a sentence about the illustration. If they are too young to write, caregivers can write what the child says about their drawings. Through expression, their fears can be set free or at least shared and calmed.
Shadow Box Picture Frames can be used for children to make 3D collages of what they love or collect. They can be based on a theme, like a recent trip or include their favorite collections or found objects. The finished masterpiece can be hung in their hospital room or bedroom.
Save
Save
Save
"All children are artists.  The problem is how to remain an artist once he grows up."
Pablo Picasso, Artist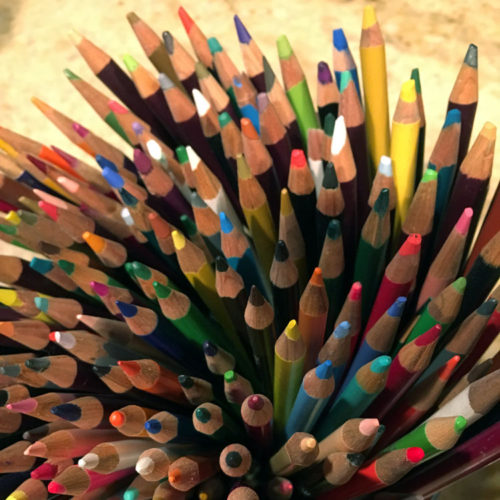 Vincent van Gogh (1853-1890) is one of the most famous artists who struggled with mental illness. In December 1888, after an emotional disagreement with painter Paul Gauguin, he cut off his right ear. His bouts of insanity did not prevent him from creating the highly expressive artistic language shown in paintings such as The Starry Night (1889).
Auguste Renoir (1841-1919), impressionist painter, suffered from severe rheumatoid arthritis during the final decades of his life. By 1910, he was wheelchair bound and unable to hold a paintbrush. Using his art as a coping mechanism, he had the paintbrush tied to his wrist.
Henri Matisse (1869-1954) was one of the greatest painters of the twentieth century but in the last years of his life he created a new style of art in paper cutouts. Bedridden after a serious operation in 1941, Matisse began to develop his cutout technique, when a scissors was an easier tool than a paintbrush. He wrote to a friend that his work before his illness and operation "always had the feeling of too much effort." His work afterwards, helped him feel free and detached.
Frida Kahlo (1907-1954) suffered from childhood polio. Later, in 1925, she was in a traffic accident that left her in pain for the remainder of her life. Her famous series of self-portraits enabled her to objectify her physical sufferings, as well as the emotional turmoil resulting from her turbulent marriage to painter Diego Rivera.
Keith Haring (1958-1990) had already achieved global success with his personal caricatures before he was diagnosed with AIDS in 1988. He continued to use his art to raise awareness of AIDS and other social issues. In an interview in 1988, he said, "Part of the reason I am not having trouble facing the reality of death is that it's not a limitation, in any way. It could have happened at any time, and it is going to happen sometime. If you live your life according to that, death is irrelevant. Everything I am doing right now is exactly what I want to do."
---
Healing Through The Arts Tips
"Play" with art whether active or passive
As adults we often use the word "play" exclusively with sports. Try using it with art. It may help you expand your view of recreation. Whether you actively engage in art by creating pieces or passively by visiting museums or watching performances, the benefits are endless. After cancer, I used art to get out of the house, meet new people, and have fun at different art venues. I also took classes and attended lectures to learn new things.
Museums are a great way to continually be inspired by visual art. They expand your world by showing collections of art and artifacts that you would not be able to see unless you traveled extensively. The art also connects you to other places and other times through the visual experience. By seeing works of art throughout time, you can appreciate the talent, the art form, the method of expression, as well as the effect of color on mood or emotion.
For Children, many museums have a place where they can touch, play and do things related to art or an exhibit in the museum. With children, when possible, make shorter visits more often. You can return to see different things and don't need to see everything every time. When traveling in Italy with my elementary school age children, I wanted to see more museums than they had the patience to visit. I saved the best museum for last but on that day, they said "enough" and refused to go. I found a book on the most interesting pieces of art for children at that famous museum. We had a scavenger hunt to find those pieces in the museum and it was one of our best museum experiences.
Learn something new at workshops or art classes
When I was healing, I challenged myself to learn how to do something I had never done before. The process exposed me to new ideas and people, which I found very helpful to healing. I took a class to make beads from hot glass. I did not become an expert at making glass beads. In fact, mine were not even ones that had the possibility of becoming jewelry, but I had a great time. I found that the glass was the master; I could not control it as I thought I could. Success came from patience and figuring out how to work with the glass. Ironically, those were key lessons I had to learn in my life and in my healing.
Save
Save
Save
Save
Save
Save
Save
Save
Save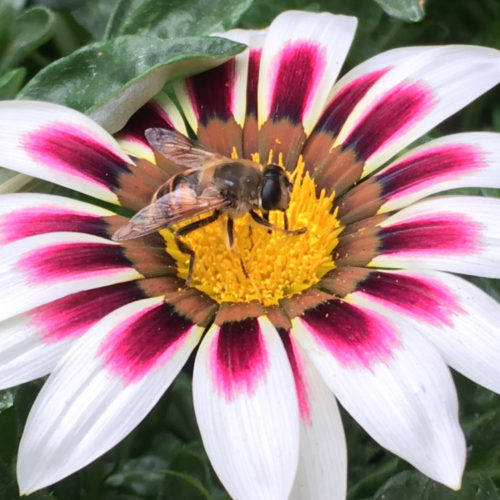 After cancer I had a greater need to document information to share with my family.  If my life was shorter than expected, I wanted to share memories.  I also found that photography was a wonderful distraction during healing.
Pick-Me-Up-Book
While I was recovering and homebound, my daughter left her cat with me while she traveled.  He was not a friendly pet.  As I lay on the couch, he became curious about me and his hilarious antics were a wonderful distraction.  I photographed him and put a little photo album story together about his spring break with me.  These little photo stories are a wonderful way to document memories and share them.  They are fun with pets and their different personalities, also children and the funny things they say and do at a young innocent age.  These little books pick up your spirits and provide the reader with humor or comfort.

Theme Collections
Another idea is for a collection of photographs along a theme.  I photograph a collection of park benches.  I hunt for unusual benches in various settings and photograph the bench and the view from sitting on the bench.  This can be expanded to include poems about the people and experiences that take place on that bench.  Regardless what I photograph on my nature walks, I notice more details when I have the ability to photograph as I go.
Family Story Collections
My mother was the storyteller of our family. She shared with us lots of stories of her younger years and relatives. We asked her to write down the stories, as well as our favorite family recipes. She included photos and gave each family member a copy of the album for Christmas. It is a wonderful treasure. I want to create my version of this book with more favorite family recipes.
Create-A-Page Book
On key birthdays for my mother, our family created a scrapbook of birthday wishes. Each family member was given a loose-leaf scrapbook page to create a message with photos, poems, or collage art. This is also great for sending healing messages to both adults and children.
Save
Save
Save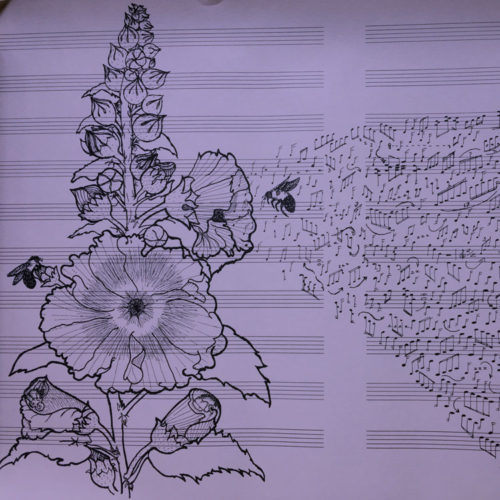 From our earliest recollection, lullabies could settle and calm us as infants.  As we aged it can also ease our tensions and change our moods.  Many adults do their best work while listening to music.
The winter following my cancer surgery, I had difficulty staying warm.  Layers of clothes made me more sedentary.  If listened to music with a catchy beat, it inspired me to move and generated some warmth.  A catchy beat or inspirational lyrics could change my sad moods to more optimistic ones.  As a result I made playlists entitled "Melancholy Moods Turned Around".
Season tickets got me out of my house
I subscribed to a season ticket program at a local theatre venue. When the program brochures came in the summer, I planned what I wanted to see throughout the year. It was more cost effective and less trouble than buying the single tickets. Sometimes the event would come and I felt as though I wanted to stay home. The tickets got me out and the creative performances energized and inspired me.
Celebrate before key medical check-ups
Going to a nice dinner, a concert, or a show was another strategy to remain optimistic and inspired by the arts. The night or weekend before a key medical check-up I did something special.  Instead of dreading the appointment and worrying about results, I spent my time celebrating the life I had.
For many, this time prior to tests is one of worry and anxiousness. By keeping my mind occupied in a positive way, I found I was less stressed. The night before one of my key exams, I saw Billy Crystal's show 700 Sundays. I never laughed so hard in my life. Now that is what I remember, not the exam the following day, which thankfully was uneventful.
The other highly stressful time is waiting for test results. Sometimes the wait can be days, other times weeks. For these situations I try to remind myself daily, that there is no bad news until I hear it officially.  Music also helped calm my fears.
An elderly relative once told me, that most of the things she worried about in her life never happened. She regretted the time wasted in worrying."
Melancholy Moods Turned Around Playlist (1 hour)
The Lucky One, Alison Krauss & Union Station (Country)
Raindrops Keep Fallin' On My Head, B.J. Thomas (Easy Listening)
Stand By Me, The Drifters (Easy Listening)
In My Daughter's Eyes, Martina McBride (Country)
Put Your Records On, Corinne Bailey Rae (R&B)
Pocketful of Sunshine, Natasha Bedingfield (Pop)
Doctor My Eyes, Jackson Browne (Pop)
Feeling Good, Michael Bublé (Easy Listening)
I'm Alive, Celine Dion (Pop)
Bubbly, Colbie Caillat (Pop)
I Know Where I've Been, Queen Latifah (Jazz)
Celebrando (Celebration), Echoes of Incas (Folk)
El Celta, Incendio (New Age)
Hallelujah, k.d. Lang (Folk)
What A Wonderful World, Tony Bennett & k.d. Lang (Pop)
Somewhere Over The Rainbow, Israel Kamakawiwo'ole (World)
Save
Save
Save
Save
Save
Save
Save
Save
Save
Save
Save
Save
Save
Save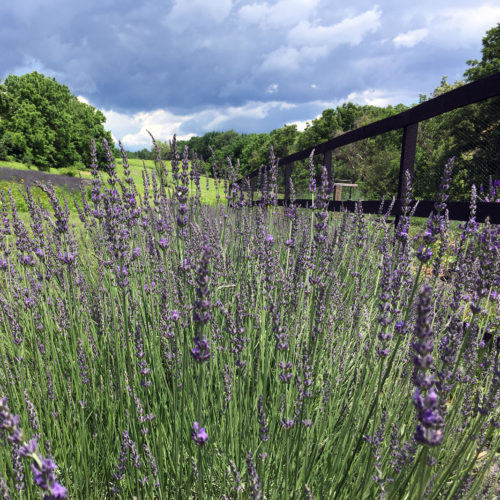 What does a walk in the woods or a stroll on the beach do for your spirit?  The benefits are not just a change of scenery, but also the fresh smell of the air, breeze in your face, sounds of the birds, or how the sunlight changes the hues minute by minute.
When we move from observation to interaction through touching, tilling, planting, harvesting, walking, or photographing there are additional rewards.  Nature also shows us the cycles of life and there is inspiration in knowing that things change.
Nature can show us important life lessons
Let Go – things come and go.  We can't hold onto the beauty of nature in its natural form.  We can only hold the memory.
Never Give Up – Storms can create damage, but plants regrow, sometimes different (and stronger) than before.
Be Calm – As the sea winds bring calm after a storm, we can calm ourselves with our breath, meditation, or stillness.  Our bodies and brains are about 80% water.  Don't underestimate how we can generate our own calmness through our stillness.  We can calm the storms within us and better see our path forward.
Save
Save
Save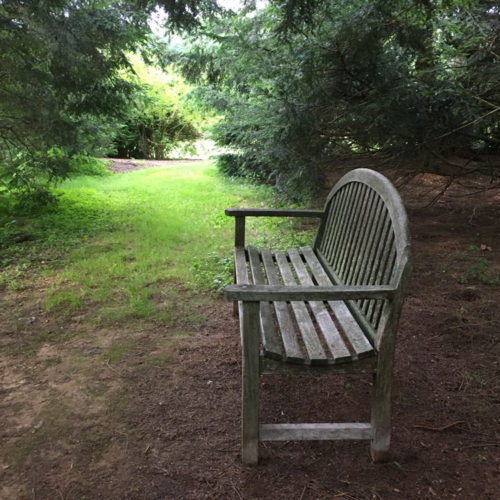 Poems are a literal snapshot, just as photographs are a visual moment in time.  We have all heard that a picture is worth a thousand words.  A poem is a few words that means much more.  Anyone can write a poem or just express thoughts to understand feelings.  As a first grade teacher, I taught my students how to create and illustrate poems.  Even before they could read, they told me their ideas and I wrote them on the board in short phrases that formed poems.
Being aware of your environment and jotting a poem or message is helpful to learn from life.  One winter day, I looked out my window and this is what I saw.
Life Lesson From The Red Fox
By Heather Rodale
The Scene
It was a crisp bright morning,
After a snow
The sky was pure cyan blue
The snow was new, no dirt, no tracks,
Just peaceful and undisturbed.
The Action
Then came a red fox
Nose to the ground, one-track mind
Swiftly scurrying across my yard
Intent on finding breakfast below the snow
"Smack" he hit the tree,
Between his eyes.
He shook his head and looked at the tree
And continued on his way.
The Lesson
With one-track minds, we miss important details.
Continue on, with eyes wider open.
---
Poetry can be freeing and forgiving as we jot our thoughts without the traditional rules of grammar and punctuation. Most important is the message in any form. Years ago, I was angry with my mother when I felt she did not understand me. Trying to convince her of my point of view only made us more distant. A wise woman told me to write down things I was thankful for about my mom. When I was finished with this poem, I was able to forgive her. I was healed from the stress of anger and the relationship with my mother began to improve.
Prayer For Mom
By Heather Rodale
Thank you for listening to my childhood chatter;
For listening to the story
Even if it was the end you wanted to hear.
Thanks for being patient with my many questions.
Dad told me I asked too many questions.
Now my kids tell me the same thing.
Over a lifetime, it has been an advantage
Not to outgrow this habit.
Thank you for making my childhood home and garden
A beautiful place to live.
I now find peace and inspiration
In the feast for the eyes of beautiful places.
I am fortunate that you made me eat healthy foods as a child.
It is now easier to do as an adult.
Thank you for helping me to see all of humanity
With color-blind eyes;
And for teaching me to use my hands
As an outlet for my creativity.
Thank you for encouraging me to go to college.
It was there that I discovered
The joy of learning and the feel of success.
I am grateful you gave me a religious education as a child.
When I needed faith as an adult,
I knew where to find it.
Thank you for teaching me to be patient and understanding with adults.
It was obvious that I needed these skills
To work with children.
It was more difficult to use them with adults.
You taught me to accept and enjoy love;
As the gift it was given,
And not always as the gift I wanted to receive.
You have shown me that forgiveness and healing
Are hand-in-hand.
For all of these, I am blessed.
10/16/1994
---
Art Journaling is a technique combining journaling, poetry or prose, with scrapbooking or artistic expression as part of a book. Pages in my art journal might include memories, thoughts, poems or stories I don't want to forget. The themes include: my children, gardens of my mother and grandmothers, favorite sites on trips, and memorable experiences like hearing the Dalai Lama speak. Themes can even be as simple as a color, object, or a collection of photographs.
Save
Save
Save
Save
Save
Save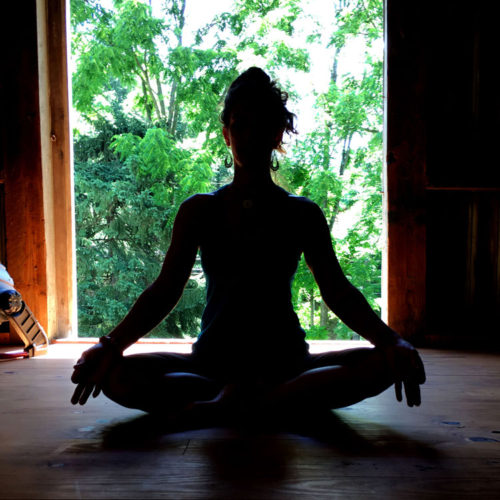 Our body, mind, and spirit together are who we are.  When healing, we need to look at more than our physical self.  A positive attitude helps us explore solutions and create a plan that balances our lives with joy and purpose.  An optimistic attitude can also help deal with some conditions like depression.  The feeling of being trapped is sometimes one of the causes of depression so finding ways to break down the walls that hold us back will help us see ways to move forward.
When I was stuck in the healing process, one of my doctors said, "Just go live your life."  My body was healed but my mind was different as I needed to learn how to live without a guarantee of a cure.  Even those without cancer, don't know how long their life will be.
I tried different alternative healing strategies.  At first it did not matter if they contributed to better health but were more of a distraction from the disease.  My simple goal was to laugh and find joy in every day as I searched for a more meaningful life.
As I attended workshops, classes, and traveled to new places, I found that much of my healing happened when the arts were involved.  I began to think about creative solutions (mind).  As I met new people and had more fun, I became more active and included regular exercise (body).  And as I paid more attention to living in harmony, I realized the power of my outlook on my immune system (spirit).
In classes, I learned about the uses of therapeutic essential oils in aromatherapy.  These are oils made from nature, not fragrances created by chemicals.  I use them for all sorts of natural remedies including relaxation, sleep, first aid, insect repellents, household cleaning, and could eliminate chemical toxins from my home.
Stress relief strategies are key for healing
A tense body, not only feels more pain, but heals more slowly than a relaxed one.  Because some of my medical tests were uncomfortable, a yoga and breathing coach taught me how to breathe through pain.  Breathing helps to calm and redirect thoughts.  Regular yoga or exercise classes are important to help alleviate stress, anxiety, and depression.
Visualizations can help with pain relief and meditation
Common themes include favorite places with sounds and scents, favorite colors or designs like mandalas or kaleidoscopes.  A friend told me during her recovery she visualized Pac-man type creatures eating all her cancer cells.
I met a parent whose child could no longer run as a result of an injury.  She told me her child got great enjoyment from meditations and visualizations where she could be free from her physical restrictions and where she could run.  During her long recovery, the child also enjoyed a variety of creative art activities.  She developed interest in an area where she could continue to be  creative, like fashion design.
Mandalas are used in some cultures for meditation and healing
Coloring the detailed designs helps to focus, be mindful, and quiet inner thoughts.  When our turbulent thoughts are calmed we are able to redirect our thinking to relax or even think of new solutions to problems.
I participated in a workshop by mandala artist Stephanie Smith where I learned techniques to draw mandalas.  I then began to create 3D mandalas from found objects.  I now love to hunt for themed objects that will become part of my next mandala and while I'm constructing them I lose sense of time and enjoy the creation process.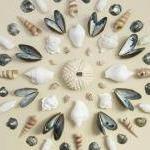 Save
Save
Save
Save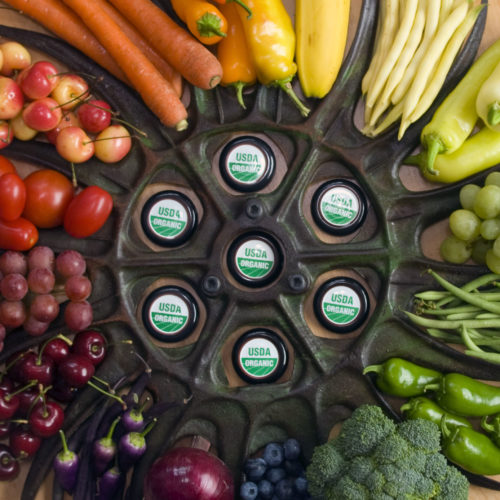 Anything we put into our bodies becomes part of who we are.  To prevent illness or heal from it, we need to build a strong immune system.
Eliminating toxins from our food, home, and environment, as well as a habit of physical activity is essential for good health.
5 Simple Tips for Better Health
Eat organic whenever possible.  The toxins used to prevent bugs and increase growing capacity do go into our bodies with the food.  This even includes chemicals and pesticides used to grow the materials our clothes are made from.
Eliminate toxic chemicals from your home.  Use non-toxic cleaners, detergents, skincare, personal care, and beauty products.
Drink water. An easy one, but sometimes we forget how important it is.  Get a stainless steel reusable bottle and keep it with you to refill throughout the day.  There are a lot of great ones, including our favorite S'well.
Be cautious of plastic in your food storage and reheating.  You might know BPA isn't good for you, plastic chemicals can leach into food.  Store and reheat in glass whenever possible.
Get moving!  Take a long hike in nature, play tag with children, walk a dog, enjoy a yoga class in a vineyard or lavender farm.  There are so many ways to keep your body active and on the best path to your best health.
Save
Save
Save
Save
Save
Save